Welcome! You're reading Part 2 of my round-up from our recent trip to the Bay Area, Wine Country, and Big Sur. Need to catch up? Here's Part 1.
It's just as well that I have a vacation to talk about….there's not much cooking in my kitchen these days. Work has gotten crazy again, and let's just say there's a lot more Chop't takeout in my life than I'd like to admit. I'll do my best to share what few treats I do whip up, though, and I'll be back up to speed in no time.
Where were we? Ah, yes. We were on the west coast, where the views, the coffee, and the weather could all be described as cool.
What, lukewarm coffee doesn't do it for you? I hear ya. I was put off at first, for sure: when it's 50 degrees outside and you don't have a scarf, you pretty much need a cup of hot joe to warm those hands. But that not-quite-hot brew is purposeful: the folks at Blue Bottle (i.e. my new best friends) told me that if you brew the water too hot, the beans burn, the milk scalds, and the flavor is lost. Duly noted. ($tarbucks, ya hear?)
It doesn't hurt that Blue Bottle uses Clover organic milk in their coffee. In fact, that's one of the great things about SF: every little cafe uses organic milk. That's just the way it is. And, as you can see in that first picture — this is the real highlight — Blue Bottle individually brews every cup of coffee. It simply can't get fresher than that. While we were staying across from the Ferry Building, D and I made Blue Bottle a morning ritual. We sat on high stools at the bar around the corner from the Blue Bottle stand, read a few papers, sipped coffee, and ate homemade caramelized Belgian waffles that were, quite simply, the best waffles I've ever had. Complaints? None.
I'd been to SF a few times before, but D had never been. With the few days we had in the city, I felt compelled to show off some of the city's tourist attractions. Lombard street, for example. From where we're standing in the picture above, it looks like a normal SF street – hilly but not insane. But see that curvy part, far in the distance? That's the crazy part. First of all, it's hella steep. Thigh-crampingly steep, my friends. And see those twists and turns? The street is a practical labyrinth. I have fond memories of hiking up that thing a few times, then looking down to survey my accomplishment. D, however, had no interest in repeating the adventure, so we observed from far away.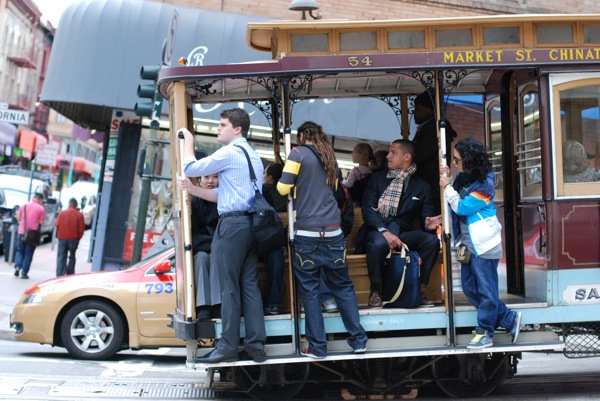 Yes, we rode the cable car. Yes, it was a cheap thrill. Yes, I'd do it again.
I want to tell you about Big Sur, so I'll make this brief, but holy effers, did I spend some time photographing real estate. Every house is a different color, every house has its own funky details, and together, they make for one awesomely colorful neighborhood after another.
Our couple days in SF came to an end in no time; before we knew it, we were heading south along the coast, with mountains on one side and the ocean to the other. The road was…winding.
But we made it safe and sound, and our first stop? Why of course: Big Sur Bakery. (Yes, that Big Sur Bakery.)
D plopped down in a chair on the patio while I squinted into the display case, eyeing our options for lunch. We settled on 2 pieces of focaccia — one with heirloom tomatoes and goat cheese, the other with spinach, onions, and feta — and a fat slice of raspberry streudel. People, best raspberry streudel of my life. I hope the recipe is in the Big Sur Cookbook, because I pretty much ordered it hoping for that streudel recipe. Cross your fingers for me, will ya?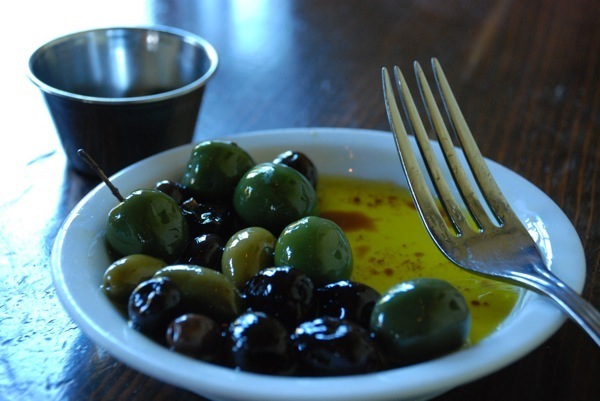 The raspberry streudel wasn't the only standout at Big Sur Bakery. Both nights we had dinner there, I kicked things off with a beautiful plate of house-marinated olives, swimming in a pool of thick, fragrant olive oil. Pretty freakin' awesome.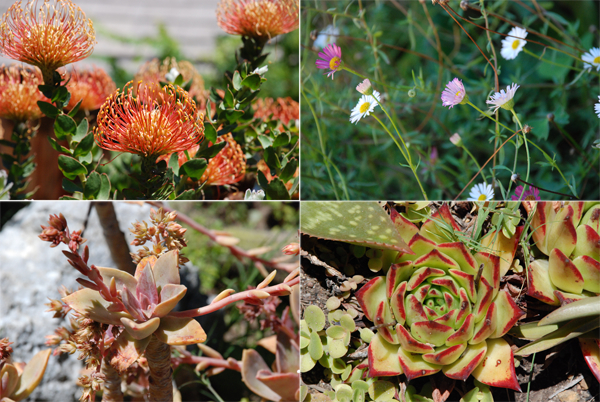 As great as Big Sur Bakery was, food wasn't the real highlight of our time in Big Sur. If you've never been, the scenery there is the real draw. The mountains hug the coast, wild-flowers cover the landscape, and the water and sky are perfect-blue. To soak it all in, we went hiking for a few hours, walked aimlessly along the beach, and — the real highlight, for which sadly there are no pictures — rode through some of the back trails and onto the beach on horseback. While the coastline is beautiful, if you stick to the road, you'll miss some of the most stunning landscapes in the area. It was especially neat to see it all on horseback, from higher up. Big Sur is the kind of place that makes you want to turn off your cellphone, stow that lap top, and enjoy the peace and quiet of being disconnected. Our hotel room didn't even have a TV; we just read a lot before bed. Writing this now, I'm jealous of myself-3-weeks-ago who was there.
All vacations must come to an end. But this one's far from over, at least as it concerns this blog: I still haven't made a peep about wine country. Stay tuned…that's for Part 3.