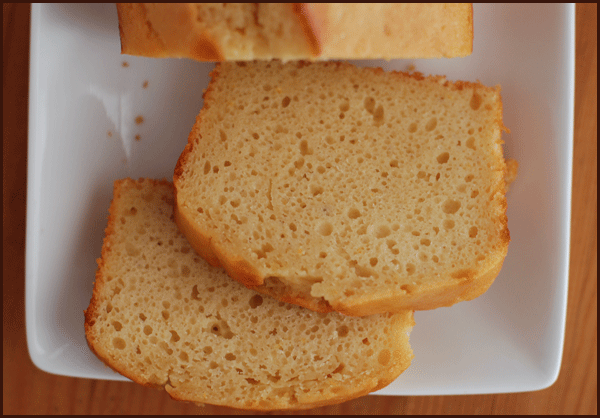 I rarely make the same thing twice. If something truly blows me out of the water — as this did — I'll make something like it again. Something like it, mind you; never identical. I like recipes, but I don't really like following them. I'd rather just take an old idea and riff on it. That's what I do best. So when I take out my pen, when I actually skip over to the fridge every ten seconds to scribble how much maple syrup I'm pouring into the bowl, you better believe whatever it is I'm making will absolutely knock your socks off.
Such is the case with this cake.
Chalk it up to the weather, but I've been on a serious maple kick recently. I guess it all started two Sundays ago, when I was whacked square across the face with the world's biggest craving for maple syrup. This was no small itch: I'm serious, people. I just wanted to shmear maple syrup all over my face. I could've tipped the jug and drunk it straight. It was that kind of craving.
How did I get from straight-no-chaser to the more subtle, more refined loaf you see here? Well, admittedly there was a middle step that involved hot toast drizzled with the stuff, which calmed me down a bit. Also, while I'm being honest, I also recently discovered this thick, viscous maple butter that's found its way onto more than one piece of challah. So the craving was fed. But still, I really wanted to make a cake. I wanted a loaf that I could slice up, take to work, and enjoy some maple on the road. Since maple goes so well with tart flavors like lemon and apple and berries, I thought I might do well to add it to a yogurt pound cake base. I checked out a few yogurt cake recipes to start; all of them called for sugar, and I was concerned replacing all the sugar with syrup would change the texture of the cake, making it too moist. My maple craving was stronger than this concern, though, so I did it anyway. If you have maple sugar on hand, feel free to use it in place of some of the syrup.
There are distinct upsides to using all syrup, though. First, the woodsy syrup and the tangy yogurt do something absolutely lovely together. But more importantly, they create an ultra-moist cake, a cake so moist it's a bit reminiscent of custard. This custardy texture is even more pronounced if you take a slice of the cake and toast it. Then it's truly crisp on the outside and luscious within. In a subtle, have-a-slice-with-tea kind of way, this cake is perfect.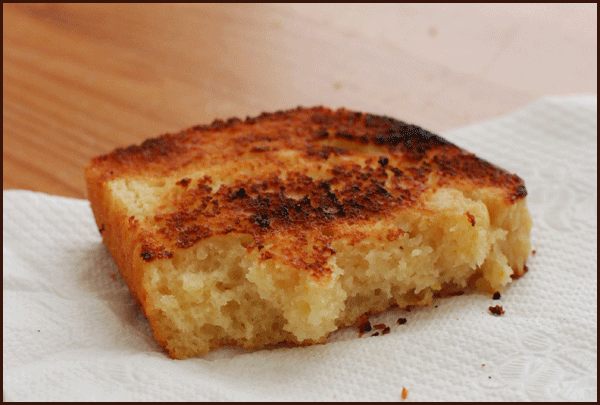 Maple Yogurt Cake
inspired by Bon Appetit

1/2 cup maple syrup, preferably grade B
3/4 cup yogurt
1/4 cup sugar
3 eggs
1 teaspoon vanilla
1 teaspoon lemon zest
1 1/2 cups flour
2 teaspoons baking powder
1/4 teaspoon salt
1/2 cup oil

Position rack in center of oven and preheat to 350°F. Generously butter 8 1/2×4 1/2×2 1/2-inch metal loaf pan.

Combine syrup, yogurt, eggs, sugar, vanilla, and lemon zest. Stir or whisk to combine. In a separate bowl, combine flour, baking powder, and salt. Add to wet ingredients and stir to incorporate. Add oil, and fold gradually until oil absorbs into the batter.

Place cake on baking sheet in oven and bake until tester inserted into center comes out clean, about 50 minutes. Cool cake in pan on rack 5 minutes. Cut around pan sides to loosen cake. Turn cake out onto rack. Turn cake upright on rack and cool completely. (Can be made 1 day ahead. Wrap and store at room temperature.)